..:: Benchmarking Setup ::..
Intel DH55TC
Intel Core i5-661 (Intel HD Graphics Enabled), Core i5-750, Core i7-870
8GB Crucial DDR-III 1333MHz
500GB Seagate RAID 0 Array
NVIDIA 8 Series – 8800 GT w/Latest Drivers
Windows 7 64-Bit
..:: SiSoft SANDRA ::..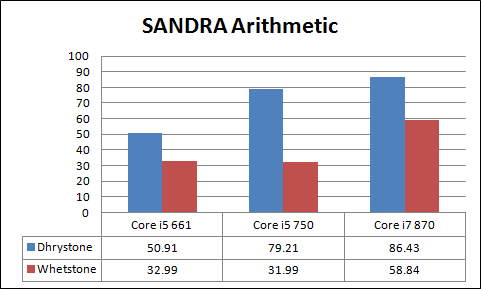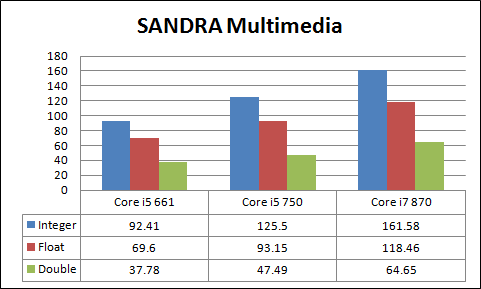 We'll now examine the performance of our Intel Core i5-661 against the Core i5-750 and Core i7-870 on the DH55TC. As you would expect, when it comes to Arithmetic performance we see the i7 pulling in the lead over both of the i5 variants. The Core i5-661 manages to hold up nicely against the i5-750 for Whetstone performance, but falls behind for Dhrystone.  For Multimedia performance, we see consistent performance scaling between the i5-661, i5-750 and i7-870. The Core i5-661 comes in with numbers roughly 25% lower than the i5-750 in all Multimedia benchmarks.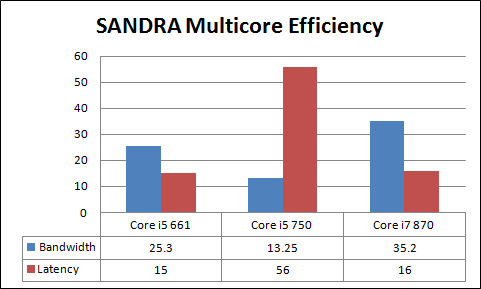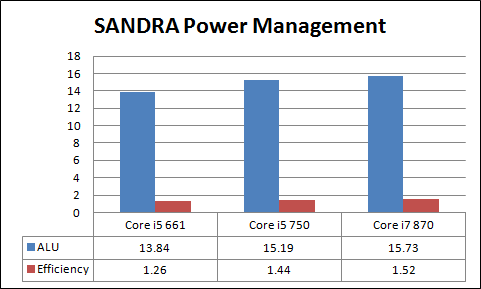 When it comes to the Multicore Efficiency benchmark, we see that the Core i5-661 manages to keep pace with the Core i7-870, although with roughly 70% of the bandwidth. The i5-661 bests the i5-750 with nearly double the bandwidth and nearly 4 times less latency. For Power Management, we see the i5-750 and i7-870 post better scores overall, as well as better ALU numbers. The ALU numbers are very close between the i5-750 and i7-870 but the i5-661 scales down with the i5-661.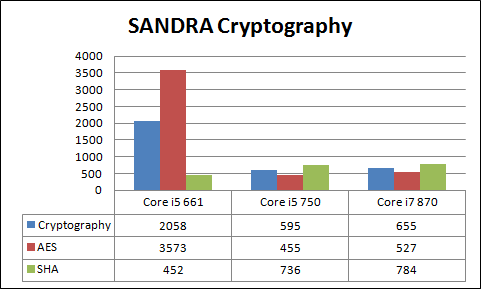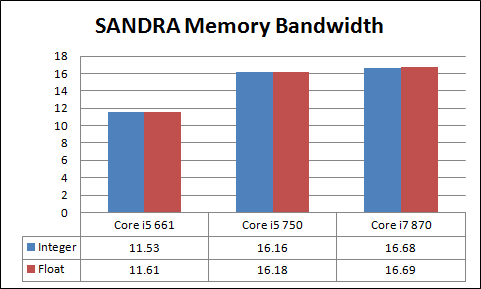 Now, when we look at the Cryptography performance we see the i5-661 blow everything out of the water on the AES benchmark. Remember, Westmere features the new instructions geared towards AES encryption / decryption and here we see the benefits. We see the Core i5-661 posting numbers 6.8x greater than the i7-870. Clearly, if you work with AES, Westmere can't be touched by anything else Intel has to offer. For SHA performance, we are back to the typical scaling of good, better, best between the three processors. Finally, the memory bandwidth of the i5-661 is about 30% lower than the competing i5-750 and i7-870 on the same H55 platform. The memory controller implemented in the Westmere i5-661 is clearly modified from that of Lynnfield and Bloomfield as the performance drop is not due to frequency scaling.